We have decided to move to the lower 48 to be closer to our parents. Hopefully we will be doing this in the spring but if our place here sells fast we may have to change our plans. Don't really want to travel thru Canada in the winter in the motorhome and hauling our stuff. Anyway, I won't be updating much, not that I have lately, but when we get setup where ever we end up I want to get back to my genealogy. My email will be the same. Lou

Support freedom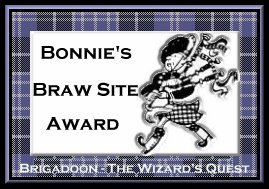 I have put more pics of graves
I found out that Jeremiah and Icie are buried in the Nobe cemetery beside James and Hester , they just don't have a headstone.
The more you look the more you find so please check out all my pages as there are several surnames here and links to others. My children's family's etc...Please feel free to contact me if you have any info or need to correct something I have. I will share anything I have as I feel it should not be info for a fee. All my files are in GedCom format . As I get new info I will get it on here asap!!!
I was recently contacted by a relative of one of Jeremiah's sister's. This is very exciting because we may get some new info and new pics. As soon as I get any info I will get it here..
Louise: 05/13/04 We just got back from a trip outside and I have put my new grave pics on my site. Mom took us on a trip to southern Ohio where she was raised and pics of family graves. What a trip! I saw places where my family was raised and died and were buried. I have lots of pics of graves and will get them here soon.