I have recently learned of the extensive work by my cousin Norman Waddell on his work on the Gillands' . He has traced them back to Scotland and his site will be the best info for the Gillands. There are many spellings of the Gillands as it was changed many times after we came to this country from Scotland. So check out his site , but I do have info on the Gillands . I will put here what I have and you can go from there.... There ia alot of info to add so please be patient Louise
Click here to download the GedCom file of the Gillilands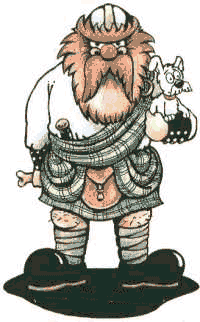 We will start with my Mom:
Bernice M Gilland
b May 14 1938
m Mar 14 1955
Willard Ralph West
b Nov 11 1925
d Feb 28 1973

Ferdinand Gilland
b Jun 10 1897 Meigs co Ohio
d July 1989 Lancaster Ohio
m Zella Taylor
b Aprl 23 1910
d July 1 1989 Lancaster Ohio

David E Gilliand
b Mar 13 1864 Flora, Meigs co Ohio
d July 16 1949 Flora, Meigs co Ohio
m Mary Inez Jefferies
b May 14 1864 Meigs co Ohio
d Mar 5 1939 Flora, Meigs co Ohio

Joseph Gilliand
b 1831 Meigs co Ohio
d Feb 5 1905 Meigs co Ohio
m Aug 9 1861 Meigs co Ohio
Eliza Lane
b1835 Jcksn , Wv
d 1906 Meigs co Ohio

Donald J Gilliland
b Jan 11 1793
m 1812
Elizabeth Havens
b 1793

Daniel Gilliland
b Sept 6 1765
Mary Pardun
b Mar 8 1767

John Gilliland
b 1736 New Jersey
d May 1823 New Jersey
m Mar 17 1763
Leah Sperling
b 1740 New Jersey

David Gilliland
b 1700 New Jersey
d May 27 1769 New Jersey
m 1723 PA
Elizabeth
b 1704 New Jersey

John Gilliland
b Abt 1668 Pue, Scotland
d Abt 1750 NB New Jersey
m Unnamed
b Abt 1670 Scotland

John or J Gilliland
b Abt 1638 Scotland

There are so many names that it would take me a long time to put them here or I would run out of space. If you are looking for a certain name contact me and I will do a lookup for you. We have names of children and other lines that were married into .